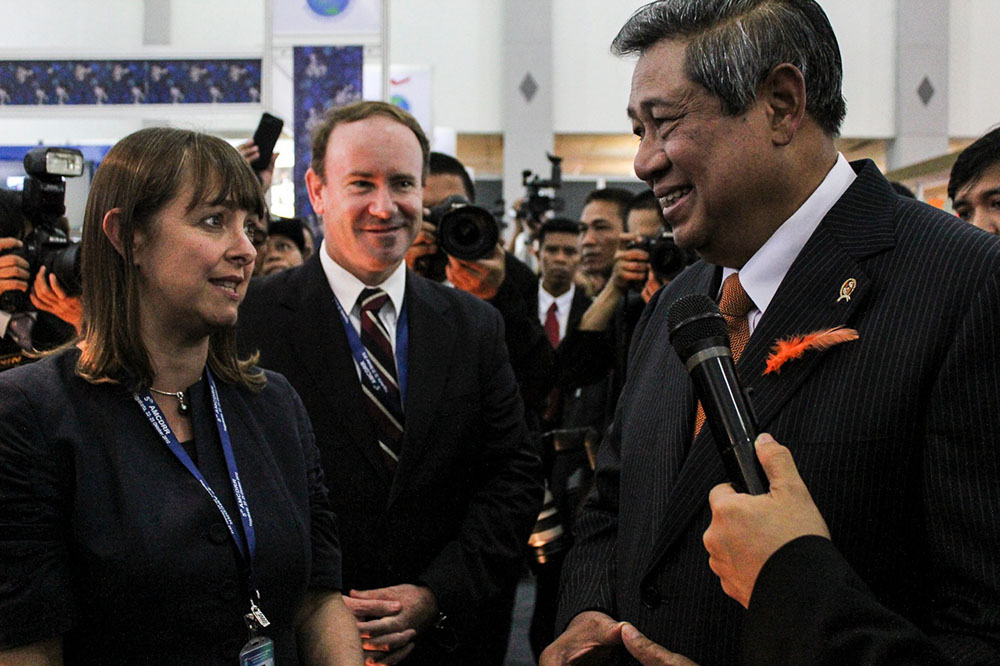 Indonesia's president, Susilo Bambang Yudhoyono, showed his support for a new disaster prevention tool launched by the Australia-Indonesia Facility for Disaster Reduction at the 5th Asian Ministerial Conference on Disaster Management (AMCDRR) in Yogyakarta on 24 October.
InaSAFE launchAustralian Attorney-General and Minister for Emergency Management, Nicola Roxon along with Australia's Ambassador to Indonesia, Greg Moriarty, also attended.
The Indonesia scenario assessment for emergencies (InaSAFE) is an innovative approach to understanding the impacts from disasters such as floods, earthquakes and tsunamis. It was developed by Indonesia and the facility, together with the World Bank-Global Facility for Disaster Reduction and Recovery.
During his opening address, President Yudhoyono identified Australia and the facility as important partners in disaster risk reduction in Indonesia.
(read the full opening address here)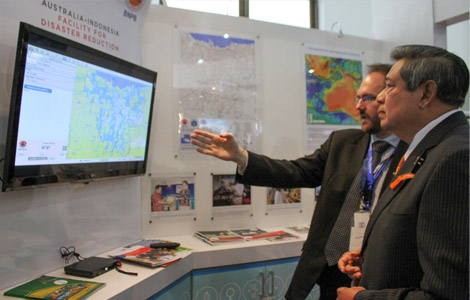 President Yudhoyono was also guided through a presentation of how communities could better prepare for unexpected natural disasters thanks to the maps and reports produced by InaSAFE.
President Yudhoyono said he appreciated the relationship the facility had developed with Indonesia and said he could see the value tools such as InaSAFE have in helping to ensure communities can better prepare for disasters.
Source: aifdr.org/index.php/indonesias-president-shows-his-support-for-new-disaster-prevention-tool