InaSAFE Video Wall
Introduction1
The video above provides a short introduction to InaSAFE.
AMCDRR2
Dr. Trevor Dhu demonstrating InaSAFE to Indonesian President Susilo Bambang Yudhoyono at the 5th Asian Ministerial Conference on Disaster Risk Reduction held in Yogyakarta, Indonesia, October 2012.
Partnerships3
Dr. Trevor Dhu explains the partnership approach to impact assessment being taken by the Australian Government.
See all videos
Flyers
To get the flyers PDF, AI and EPS files: download them
here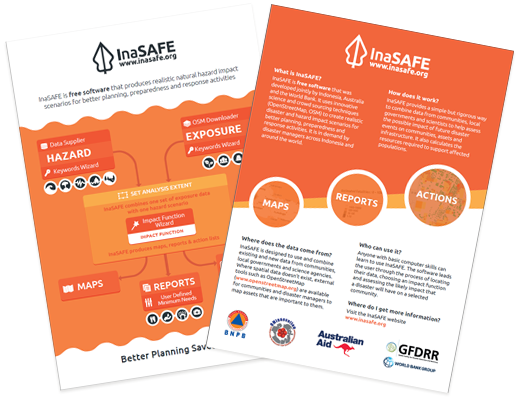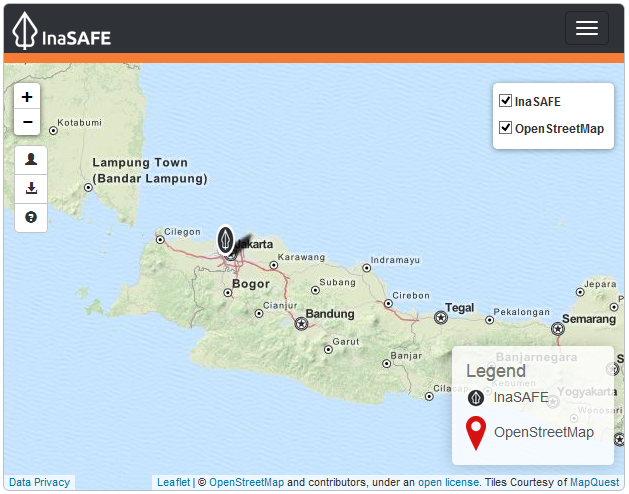 User Map
We have added a community map to our web site. Please take a moment to register yourself there as an InaSAFE User, Developer or Trainer! It will help us a lot to see who our users are and where they are located. The map is built using the opensource Leaflet javascript library and uses the OpenStreemap .org Humanitarian Openstreetmap Style.
InaSAFE User Map